Regular price
$100.00
Sale price
$63.00
Unit price
per
people are currently looking at this product
Dentist level whitening in just 5 minutes
Absolutely no sensitivity
Accelerated results with Boost serum
Formulated by dentists: PAP Pro & HAp.
Contains our clinically proven brighten serum with PAP Pro, boosted by the power of EDTA. This powerful combination promotes dentist-level at-home whitening, delivering results in just 5 minutes! 
Boost - EDTA removes stains and primes the teeth ready for PAP.
Brighten - PAP Pro technology for a powerful whitening effect.
Extend - Hydroxyapatite to desensitise the teeth & strengthen enamel.
Naturally whiten without nasty bleach

Removes stubborn stains from coffee, wine, or smoking

Clinically proven to brighten teeth

Safe, gentle, effective teeth whitening.

Convenient addition to daily dental routine.

Active Ingredients: PAP, HAp
Tailored for those with stained or yellowing teeth from coffee, wine, or smoking. Gentle on sensitive teeth.
Tap for a free powder (with code BRITE)
You've got a free powder (with code BRITE)
Free Carbon Neutral Next Day Delivery
View full details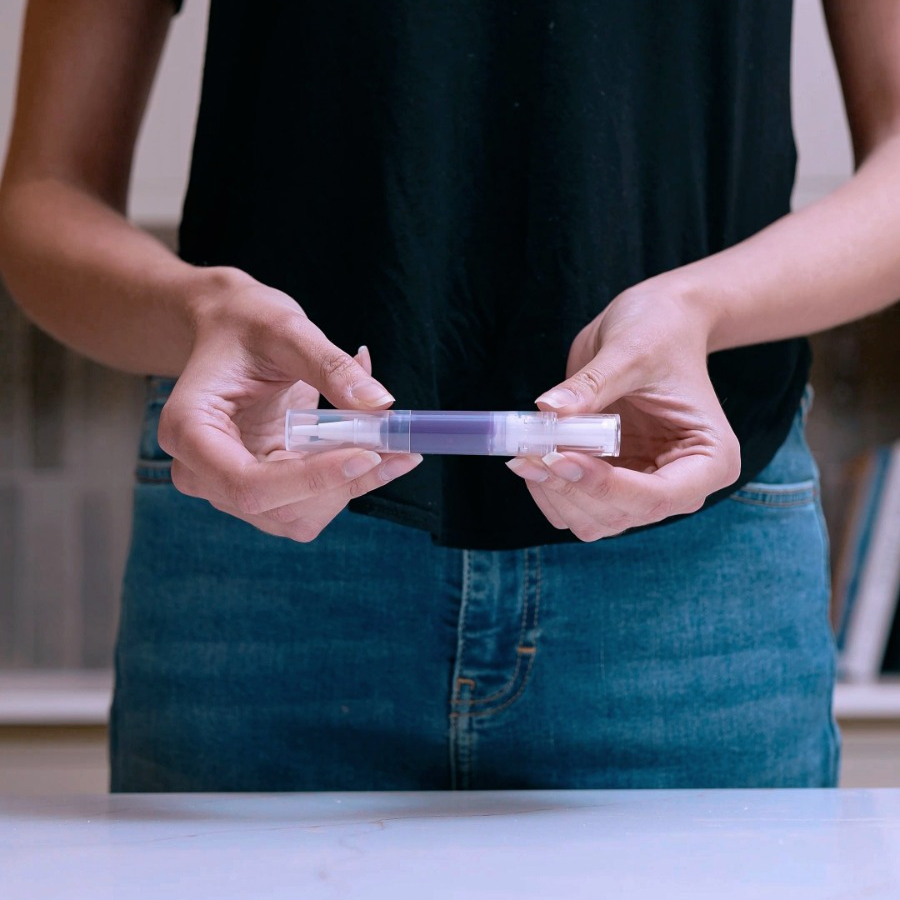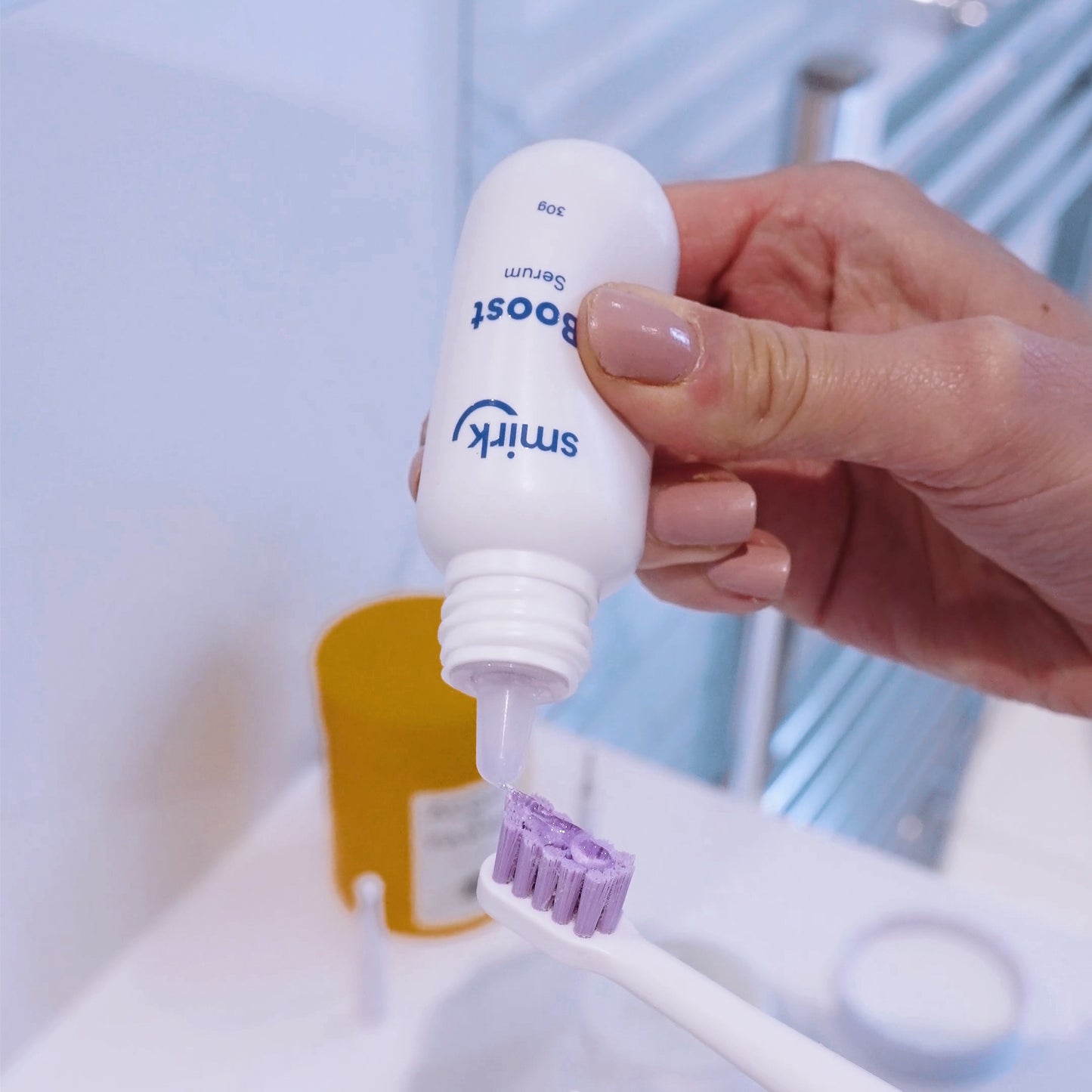 The science
PAP Pro

Our Brighten serum is powered by advanced PAP Pro technology. Clinical studies have proven that PAP produces the same or better results as traditional dentist formulas.

HAp (Hydroxyapatite)

A natural mineral found in teeth and bones. New research supports its effectiveness in whitening teeth. HAp has many additional benefits including enamel repair and plaque removal.

EDTA

Removes surface stains from teeth. EDTA loosens and removes stains from teeth by binding to metal ions. It also helps the PAP work at its best by removing any biofilm.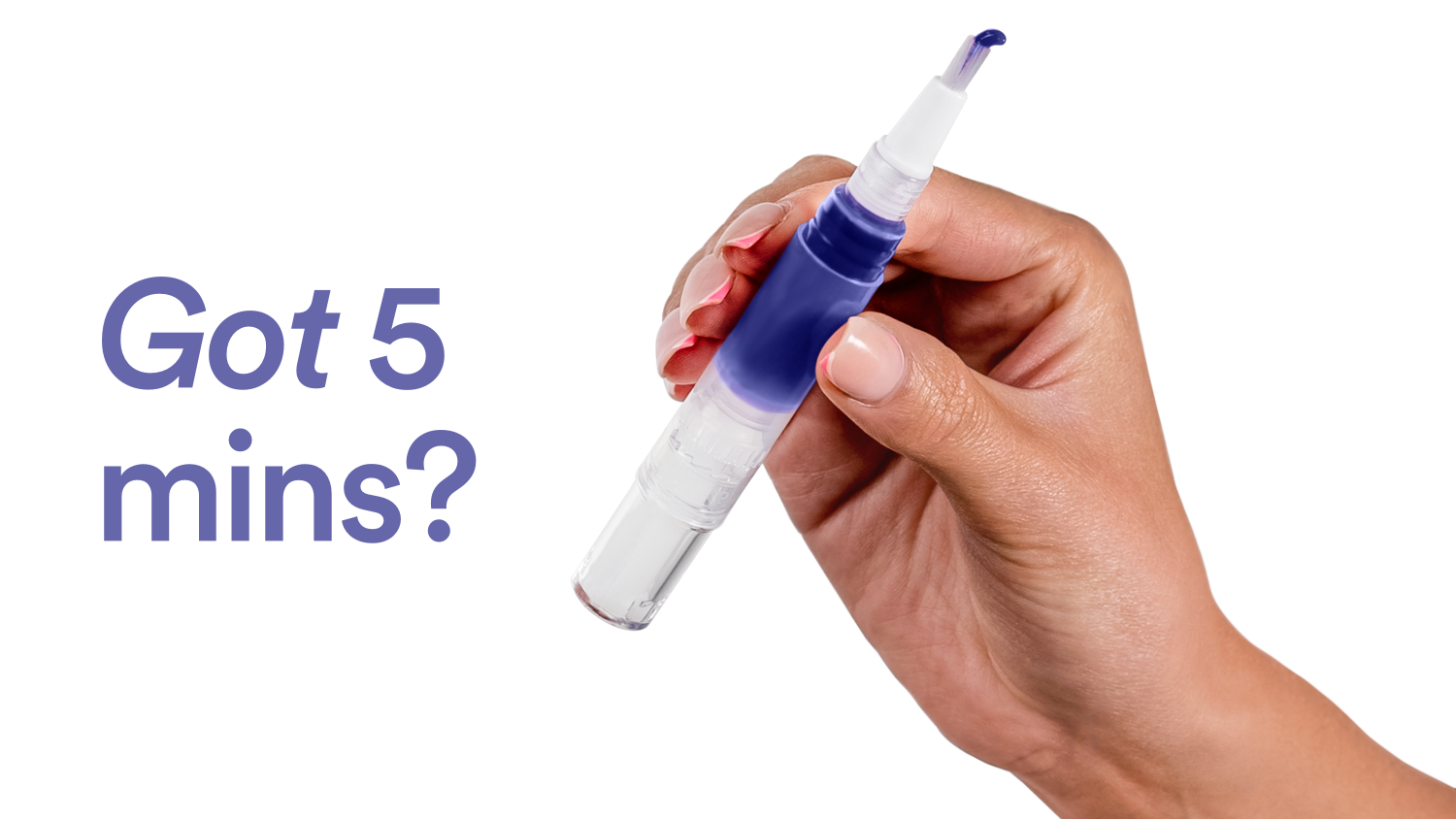 3 advanced serums
Boost Max whitens your smile by up to an astonishing 10 shades in just 5 short minutes. This is achieved by 3 unique formulas, that work together to produce a remarkable result in a short-period of time.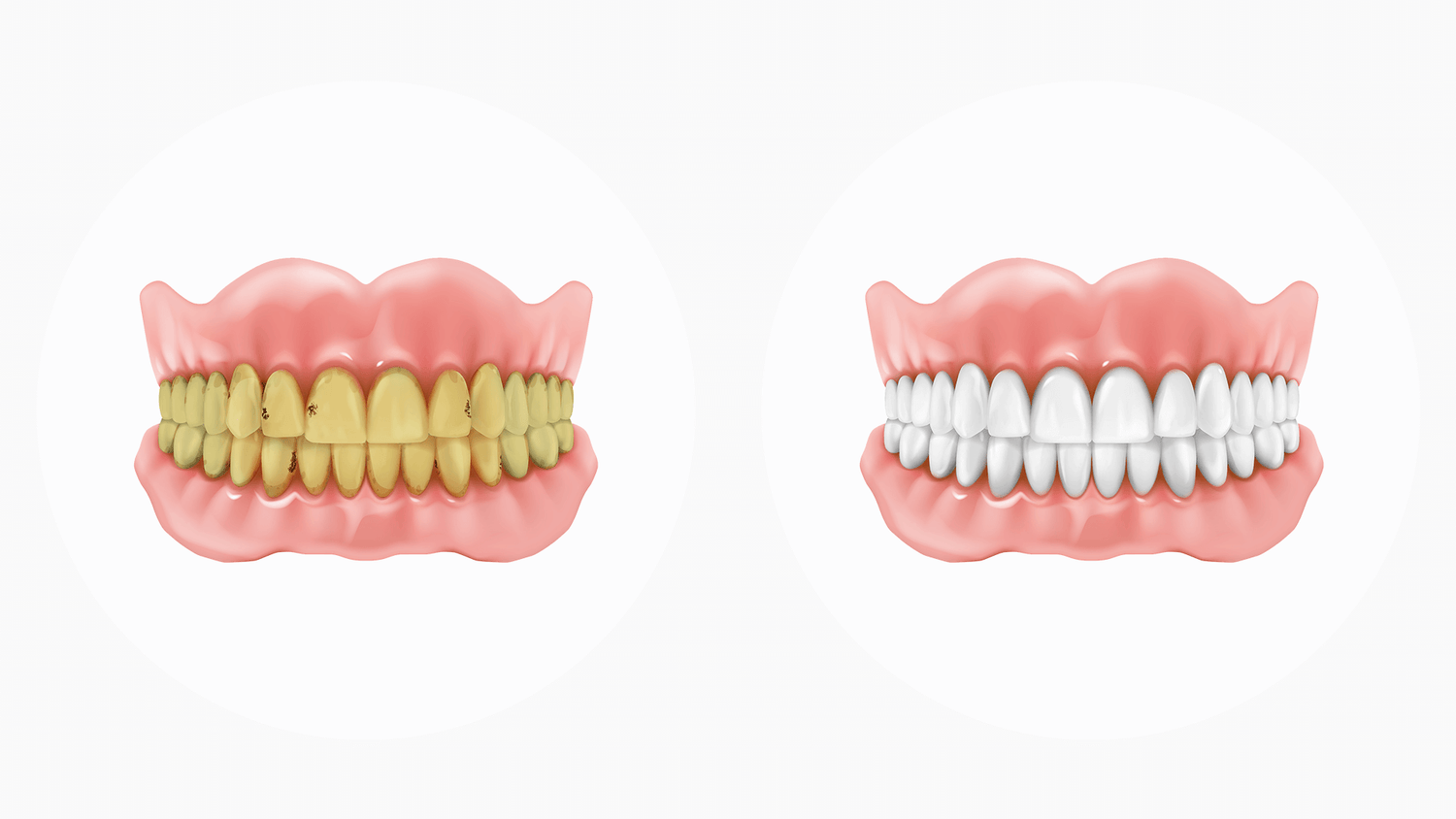 Formulated by dentists
Accessing affordable teeth whitening can be difficult. Thats why we've revolutionised he at-home teeth whitening experience, hand in hand with trusted dentists.
F.A.Q
What is the Boost Max Pen?

A brand new first-of-its-kind product developed by Smirk. This product uses 3 key ingredients to make your whitening experience comparable to a bleaching at the dentist.
What makes it different?

BOOST- EDTA (Ethylenediaminetetraacetic acid) is a chelating agent that helps remove surface stains by binding to metal ions responsible for discolouration. Changing the PH in the mouth to make the PAP work more effectively.

BRIGHTEN - PAP (Phthalimido-Peroxy-Caproic Acid) is a whitening agent that penetrates the enamel to break down deeper stains and discoloration, resulting in a brighter smile.

EXTEND - Hydroxyapatite is a natural mineral form of calcium found in teeth. It helps remineralise and strengthen enamel, reducing sensitivity and promoting overall oral health.
Are the ingredients safe for use in a teeth whitening product?

Yes, when used as directed, EDTA, PAP, and Hydroxyapatite are considered safe. These ingredients have been extensively tested and approved for oral care use. However, remember to follow the instructions provided and avoid overuse to prevent any potential side effects.
Can I use your teeth whitening product if I have sensitive teeth?

Boost Max Pen was formulated with EDTA, PAP, and Hydroxyapatite, is suitable for individuals with sensitive teeth. Hydroxyapatite can help reduce sensitivity by strengthening enamel, and the formulation is designed to minimise sensitivity.
How often should I use it?

Typically, teeth whitening products are used daily for a specified duration, which may range from a few weeks to a few months, depending on the desired level of whitening. Use the boost max daily until you get your desired results.
How long does it take to see results with Boost Max Pen?

The time it takes to see results may vary depending on individual factors and the severity of teeth discolouration. However, with regular use as directed, you can typically expect to see noticeable improvements in the whiteness of your teeth within a few weeks.
Tap to get a free powder (with code BRITE)
You've got a free powder (with code BRITE)
3-in-1 Boost Max Kit | 10 Shades Whiter In 5 Minutes
Regular price
$100.00
Sale price
$63.00
Unit price
per